Get Your Quote Now
Please enter your contact information below and choose which CompTIA certification you would like GSA pricing for.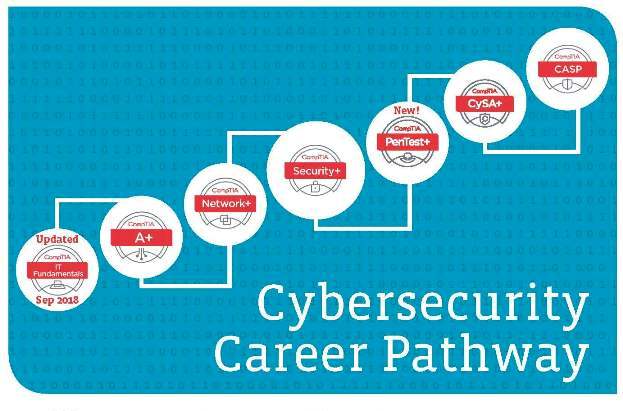 New Release - Available Now
Get critical offensive cyber skills with the new PenTest+
CompTIA PenTest+
is a performance based certification that assesses the most up-to-date penetration testing, and vulnerability assessment and management skills necessary to determine the resiliency of networks against attacks.
CompTIA Security+
is the certification globally trusted to validate foundational, vendor-neutral IT security knowledge and skills. As a benchmark for best practices in IT security, this certification covers the essential principles for network security and risk management - making it an important stepping stone of an IT security career.
CompTIA Cybersecurity Analyst (CySA+)
is an international, vendor-neutral cybersecurity certification that applies behavioral analytics to improve the overall state of IT security. CySA+ validates critical knowledge and skills that are required to prevent, detect and combat cybersecurity threats.
CompTIA Advanced Security Practitioner (CASP)
meets the growing demand for advanced IT security in the enterprise. Recommended for IT professionals with at least 5 years of experience, CASP certifies critical thinking and judgment across a broad spectrum of security disciplines and requires candidates to implement clear solutions in complex environments.
Get an introduction to basic IT knowledge and skills
The new
CompTIA IT Fundamentals+ (ITF+)
exam is intended for candidates who are advanced end-users and/or are considering a career in IT. ITF+ covers all areas of IT foundations and focuses on essential knowledge and skills required to perform tasks by entry-level IT professionals
888-665-0718